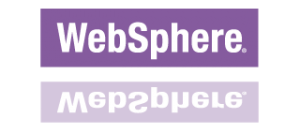 In case you did not receive a copy of the US announcement letter regarding the latest enhancements to Websphere Commerce via Feature Pack 7, IBM continues their focus on customer centric commerce. In today's ever changing and demanding online market, businesses need to react quickly to changing customer demands. The functionality introduced in WCS Feature Pack 7 as well as other enhanced features will increase business user productivity and efficiency while also providing an enhanced end user experience.
IBM Commerce Composer for WebSphere Commerce
The new Commerce Composer tool in the Management Center is all about giving control back to the business users. Site administrators can now create and design new landing pages quicker and easier by using the included prebuilt libraries without having to rely solely on the IT department. IBM includes extensive training and tutorials for users to get them started in the process. The IT department can be utilized to take on the more complicated task of customizing landing page features as required. Using these templates and widgets as a starting point with the ability to customize means reduced time and effort on the part of the business, while also providing for a more brand-specific customization of your online store and the opportunity for a more thoughtful customer experience.
Responsive web design for the Aurora starter store
Smartphones and tablets continue to rise in popularity when it comes to not only searching for information, but also purchasing on the web. Nothing is more frustrating for a shopper than searching for an item and landing on the web page, only to find that you can only see a portion of the page or that it is difficult to navigate. The Aurora starter store now features a responsive web design that will keep shoppers engaged. The responsive web design allows for more fluid layouts and is optimized for different devices. This provides a consistent user experience regardless of the device being used – a critical need in today's online market. In addition, the Aurora starter store now also supports ribbon ads, features click-to-edit support for Commerce Composer and has been translated into Arabic and Turkish allowing for an increased global presence.
Integration with IBM Marketing Center
Having a site up and ready to take orders is only half the equation; getting customers to the site and getting them to convert is the rest of the equation. This is where marketing becomes critical. Knowing which pages are being visited most often and the content that leads to the most conversions can help you determine which promotions to run and which campaigns to develop. Running campaigns and promotions is made easier by integrating the Management Center with IBM Marketing Center. Business users can now export promotion codes to an export file, select promotions and create campaigns for them, and open IBM Marketing Center directly from the Management Center. These changes help business users tap into the full marketing capabilities of the IBM Marketing Center and can ultimately drive more sales.
While these three may be key, other features included in Feature Pack 7 include: database connection troubleshooting and store archive separation, and integrations between the Management Center and IBM Web Content Manager and CKEditor. Not to mention, there are also significant enhancements to the attribute dictionary, Data Load utility, Representational State Transfer (REST) services, and WebSphere Commerce search functions.
To read more about these updates and everything else WCS Feature Pack 7 has to offer, visit the IBM Knowledge Center. And of course, for complete and up-to-date information, it is always best to review the IBM website.