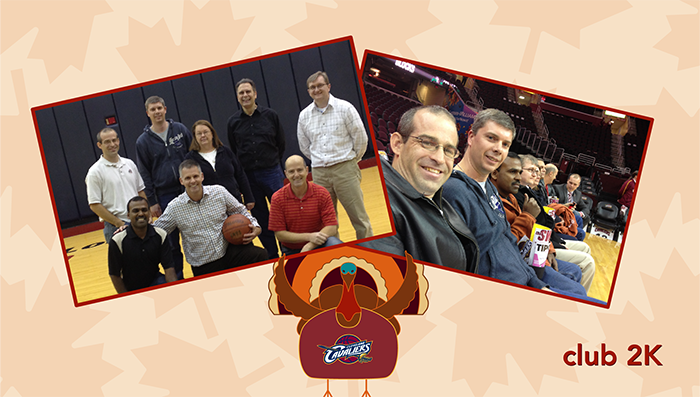 Congratulations to the following Briteskies team members who were named as members of Club 2K this year:
Nathan Giri
Mike Iaconis
Lee Jayne
Mark Kucalaba
Lavi Miksa
Len Van Niel
Matt Wolf
Club 2K is the creation of Mike Berlin and acknowledges those team members who have billed 2,000 or more hours in the course of a year. Those named to Club 2K receive a shirt and get the opportunity to attend an event just for them. This year's celebratory event was floor seats at a Cleveland Cavaliers game. For Mike Iaconis, who has billed over 2,000 hours each of his seven years at Briteskies, it was his first opportunity to sit so close to the action at a Cavs game.
"When you are that close to the players, you really get a good idea of how big they are. The food at the event was good also," Mike said.
Between the great seats and a Cavs win, it sounded like a fun evening. Congratulations to all who were named and thank you for your dedication to Briteskies and our customers!