With the startling news of Amazon Webstore shutting its doors, many eCommerce site owners are left wondering what to do next. Deciding on new software is a daunting task, and successfully moving your site to the new instance can be downright overwhelming. Storeowners have until June 1, 2016 to move off of Webstore, and while there are plenty of options to choose from, Magento is an excellent choice for your former Amazon Webstore site.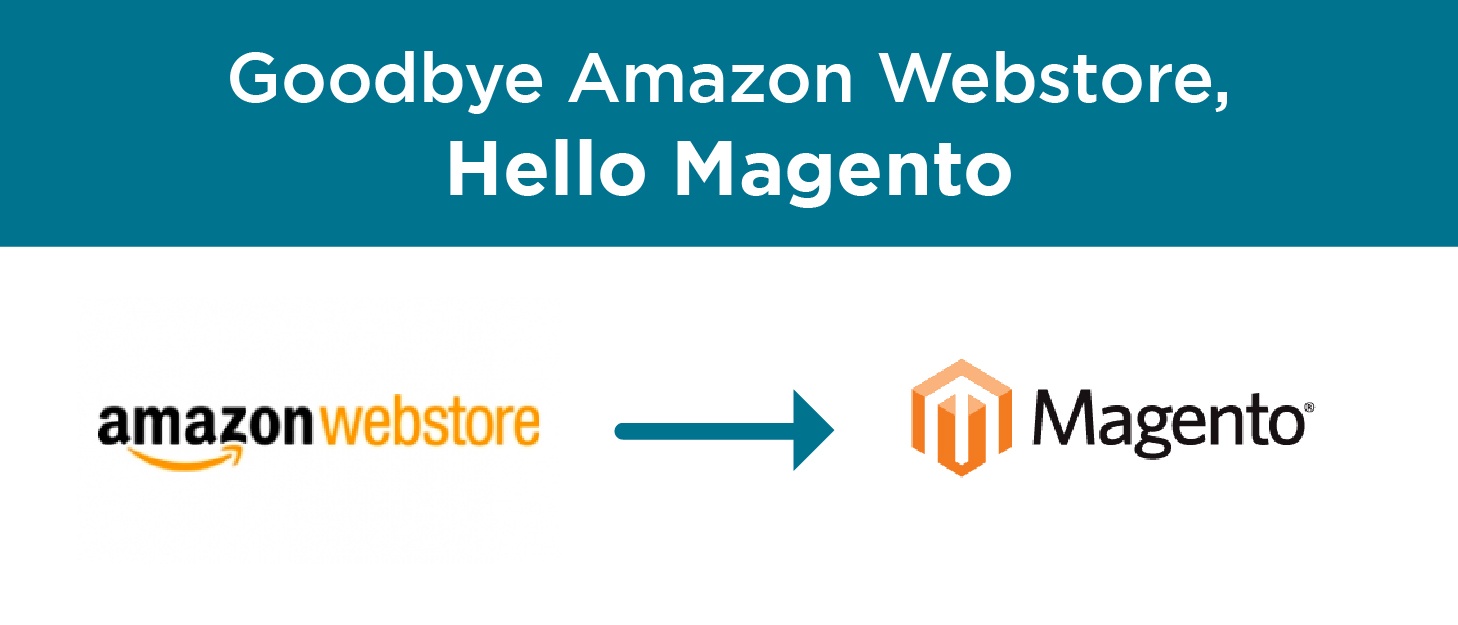 Magento Community Edition
Magento Community is the free Magento service that many former Webstore owners may be drawn to, and for good reason. Community has a number of great features that can get your store up and running. With custom themes, extensions, and support from partners and certified Magento developers, the options to create your dream eCommerce site are endless. This is a good option for sites with a smaller catalog and relatively straightforward site that won't need a lot of extensions.
Magento Enterprise Edition
Magento Enterprise offers even more than Community, with access to features like responsive email templates, a PCI compliant environment, and robust marketing capabilities. Enterprise can even be integrated with your backend ERP. Partnering with a team of certified developers (like ours) can help you get the most out of your Enterprise implementation and help make the move from Amazon Webstore as smooth as possible. Check out this blog for more of what you get with Enterprise.
You can read even more about what Magento has to offer here. Click below to download our checklist to help you determine which Magento platform is right for you.
Ready to talk Magento? Give us a call.