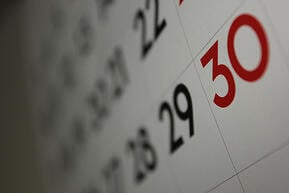 Does your organization's month end close process take longer than it should? Does your team rely on off-the-system spread sheets? Are you unsure about the integrity of the data in your system? If so, it may be time to reevaluate your month end close process.
Ideally, a close should take no more than three days, but most companies are in the four-to-five day range. Regardless, when the month end processes take longer than expected, the reverberations are felt throughout the organization. The Briteskies JD Edwards team has developed a strategy that can streamline and shorten the month end close process.
Our team observes the month end process to learn what is being done and, more importantly, why it is being done. We spend several days with the customer's team in order to gain a solid understanding of the systems, processes and interfaces, and our team focuses on questions such as:
How efficient is the month end close?
How many days does it take?
Where can we speed that process up?
Which processes in the close can be automated to help shorten the time frame?
What controls are in place to make sure that the close is accurate and maintains system integrity?

This includes making sure all of the transactions are posted and all of the integrity reports, which ensure that the financials are accurate, are clean.
Once the review is complete, our team compiles their findings, reviews the list with the customer and their team, and provides a clear understanding of the recommended actions.
Very little is required of the customer's team as we try to make this as simple as possible. Our team does not need direct access to the system as the review focuses on process, not system configuration. This also means that our team is not concentrating on versions, processing options or other system settings during the review. We do our best to minimize interruptions so as not to impact the close.
Through this process, the Briteskies team is able to streamline the month end close as non-intrusively as possible. This shortens the close, making it more efficient and, ultimately, benefiting your team and the bottom line.
Does your organization need help with establishing an efficient month end close or other business processes? Briteskies has established a JDE training process to help.
Image from Dafne Cholet via Flickr