There is something about the holiday season that brings out the child in all of us. Perhaps it's the magic of Santa Claus or the memories stirred up when gathering with friends and family. Whatever the reason, there is no doubting that the Briteskies office is feeling the holiday spirit.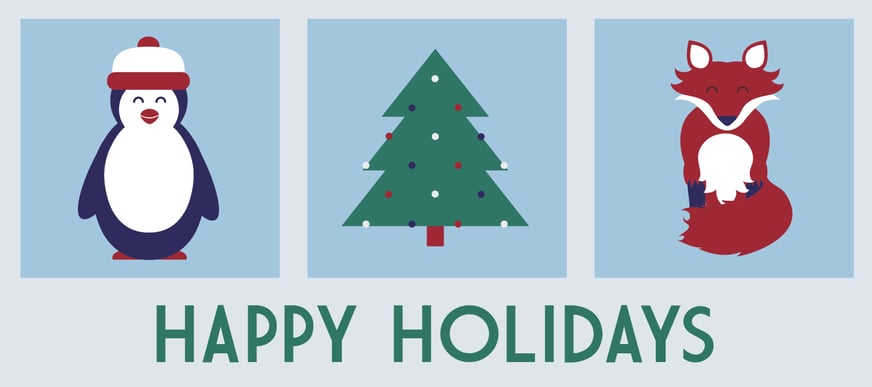 We had some team members reminisce on Christmases past in order to share the best gift they received as a kid. No matter how much time has passed, that magical feeling of opening the perfect Christmas present is something that can be recalled every holiday season.
What was the best Christmas present you received as a kid?
Dave Balser:
"One of these (banana seat) bikes. It had what they called a 'butterfly' handlebar."
Mike Berlin:
"A HUGE brown bear from my grandparents."
Rosie Biggs:
"This may age me but this was indeed my favorite, most-loved toy ever: The Fisher Price Chatter Phone Pull Toy. The newer versions of it are all plastic my guy was made out of wood."
Hannah Gierosky:
"When I was 6 I got the Barbie Dream House for Christmas. It was already assembled and hiding behind a chair on Christmas morning. It had an elevator, so my Barbies could finally start living in style."
Mike Iaconis:
"My favorite gift as a child was an electric football game. I think I asked for it for about three years before I finally got one."
Lee Jayne:
"A walking ballerina doll with clothes and a wardrobe case caused lots of excitement when I was 7 or 8!"
Michelle Kowalski:
"The year I couldn't come up with a list for Santa and received a bean bag chair and a lava lamp. Both were things I never knew I desperately needed."
Derrik Nyomo:
"The original NES system."
Bill Onion:
"I loved my Tonka trucks and had a huge collection of them, and every Christmas I would get another truck to add to the collection. I had dump trucks, steam rollers, cranes of all sizes, fire trucks, road graders, front end loaders, back hoes, a cement mixer. In my day, I was quite the construction engineer!"
Stefanie Rhine:
"Mine was a Mrs. Beasley doll (from the TV show Family Affair) which I still have, but it no longer talks because of a dog attack."
Matt Trimmer:
"I was going to say N64 because that was the best gift I got that was also memorable as a child. But the gift that made me lose it more than any other was my first new aluminum baseball bat when I was like 7. It is a green Louisville Slugger and I still know where it is in my parents' garage. I got so excited I rushed to use it and knocked a tooth out."
Len Vanniel:
"Hot Wheels with the race track and the gas station. I was probably 7 or 8."