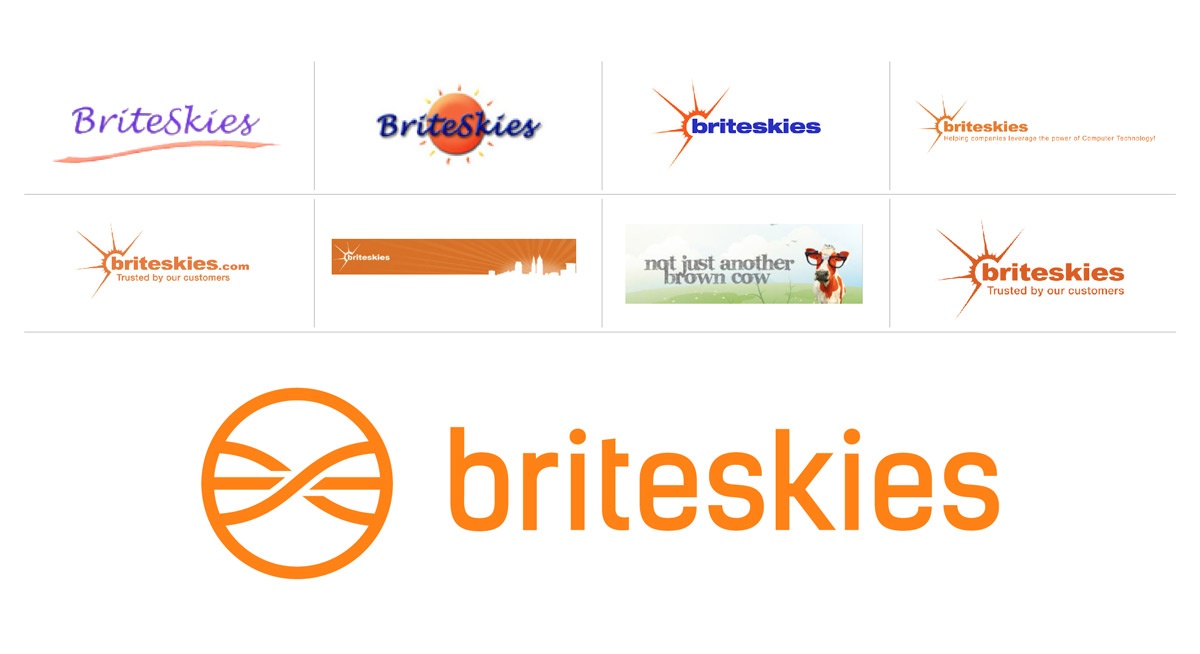 Today we are proud to introduce the new look of Briteskies! The past year has seen a change in leadership, a new office, and a commitment to a new future for our organization. We thought it was only fitting to represent these changes with a new logo as well.
Since being founded as an information technology consulting firm in 2000, Briteskies has grown to become a trusted provider of eCommerce and enterprise software system solutions.
With a constant focus on people first, our primary objective continues to be providing excellent experiences for our customers, partners, and our team. We will continue to provide excellent customer services as we implement eCommerce sites, upgrade ERP systems, improve back office business processes, support IBM i systems, and integrate ERP and eCommerce platforms. We are also working diligently to create a new direction for Briteskies, as we concentrate resources on our core services, JD Edwards and Magento, to further our successes within those departments.
As we create a new direction for Briteskies through our 2017 refactoring goals, we are renewing our commitment to people first through enhanced relationship building programs directed at our partners, customers, and employees. To meet the ever changing needs of our customers, we are building our Magento 2 and JD Edwards integration offerings and developing net new value-add services. These focal points will help shape the future of Briteskies.
Internally, these changes are affecting and improving our day-to-day operations as we work to create new offerings for our clients while still delivering optimal eCommerce and ERP solutions. In fact, we are more committed than ever to helping companies tackle these projects to help grow their organization. We take projects seriously, but we don't take ourselves too seriously that we miss the opportunity to have fun as a team.
While some things have certainly changed, plenty of other things have stayed the same. We still have a stocked snack cabinet and beer fridge, weekly discussions of the Bachelor/Bachelorette, and enjoy monthly team get-togethers at local watering holes. But, most importantly, we are still putting our customers first. We recognize that people (not processes, technology, or metrics) achieve business results and our persistent focus on the customer ultimately results in the creation of long-lasting relationships. For us, it is not enough to measure success in terms of project completion; true success is a measurement of the impact the project has had on our customer's organization over time.
Over the years and through all of the different iterations of the company, one thing has remained constant: Briteskies' dedication to both customers and team members. The company has grown, but the commitment to helping team members stretch, learn, and grow has remained, and helps keep us trusted by our customers.