When you spend as much time on the internet for work as we do, you come across some crazy stuff. We're sharing our favorite videos, stories, pictures, and more from the past week every Friday. Consider it our gift to you for making it through the week. Feel free to share your own favorite internet find in the comments.
Disclaimer: all opinions reflect the individual who submits them and not Briteskies as a whole or the author of this post.
Bill Onion, Managing Director:
Just in time for the holidays and office parties – a few good tips on what not to do at your company holiday party.
Dave Balser, JD Edwards Delivery Director:
Canadian photographer Dave Sandford posted pictures of Lake Erie in November. The pictures demonstrate the true power of the lake, and his dedication to capturing the images is pretty amazing. You can follow him on Instagram at https://www.instagram.com/sandfordpix/.
Michelle Kowalski, Designer:
James Corden really brings out the best in everyone. I think I'm a 1D fan now.
Bonus: 1D Tattoo Roulette
Navarr Barnier, Magento Developer:
What better way to get into the spirit of the new Star Wars film than by making your own papercraft BB-8?
Greg Crane, Magento Developer:
James Cameron brings Terminator 2 back to the big screen in 3D
One of my favorite movies of all time.
Hannah Gierosky, Marketing Specialist:
Matt Trimmer, Business Analyst:
Editor's Note: Matt is wearing this sweatshirt today: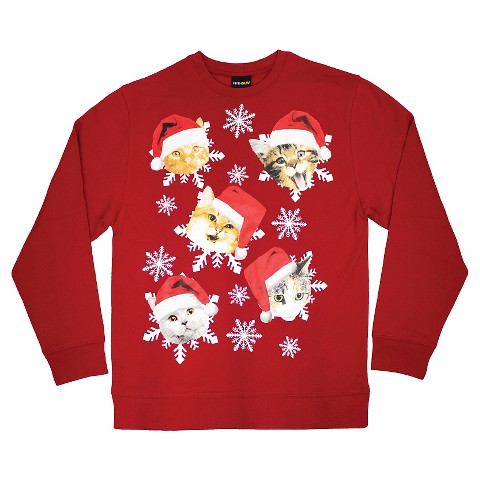 Merry Katmass, indeed.