When you spend as much time on the internet for work as we do, you come across some crazy stuff. We're sharing our favorite videos, stories, pictures, and more from the past week every Friday. Consider it our gift to you for making it through the week. Feel free to share your own favorite internet find in the comments.
Navarr Barnier, Magento Developer:
It's very rare that you see a developer paying attention to "design." I used to be absolutely atrocious with no idea where to go, but ever since Google released their Material Design Guidelines I've become a little obsessed with this, in my opinion, beautiful design philosophy. Ever since starting at Briteskies, I've wondered if I could ever get a chance to apply it to eCommerce and what that might look like. While this isn't a desktop sized website (a much harder challenge for Material Design imho), this is a beautiful mockup of what an eCommerce app might look like while utilizing the best of Material Design.


Dave Balser, JD Edwards Delivery Director:
(Editor's warning: some of these videos are gross. Watch at your own risk.)
Produced by the people who bring you Nova on PBS, Gross Science is designed for kids, but given my level of immaturity, I find the subjects intriguing to say the least. Recent videos have discussed everything from kangaroo farts as a cure for global warming to a poop cure for infections. Ok, so maybe it's more than a little uncomfortable at times.

Greg Crane, Magento Developer:
Historical Wars in Game of Thrones
I thought this was a cool video that describes the historical wars that influenced and inspired the setting/plot of Game of Thrones.
Michelle Kowalski, UI/UX Designer:
I like seeing the different ad campaigns that companies come up with to target millenials. Most of the time I hate them, but this Frappuchino-cat GIF speaks to me.


Adam Boe, Magento Intern:
I never saw the original Mad Max movies, but the insane trailers for Fury Road mixed with Tom Hardy and Charlize Theron as leads make me really want to see its newest incarnation.

Gian Genovesi, Magento Delivery Lead:
Microsoft's Hyperlapse is a tool that uses 3D algorithmic modelling to steady video (like phone or GoPro) and make smoother clips. The big difference between this and other identically named tools (Instagram has a hyperlapse) are in the amount of controls you get. You can zip beyond Instagram's 6x speed limit, for example, and speed the clips up to 25.


Rosie Biggs, Office Manager:
This is a really cool company in LA called The Giving Keys. They employee homeless people who want to transition out of homelessness.
I own and wear one of these keys. Mine says "Brave" and hope one day to give it away to someone who may need encouragement in any way!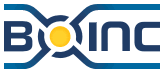 John Kormanec, Solutions Architect:

BOINC (Berkely Open Infrastructure for Network Computing) is an open source program that allows you to donate CPU time to work on scientific projects in a variety of fields including astronomy, biology, chemistry, mathematics, medicine, and physics. Most BOINC projects are sponsored by universities or research institutions, but you'll find a few that are sponsored by private entities or corporations (IBM sponsors the very popular "World Community Grid" project). If you decide to check it out, I recommend that you set the software to use a maximum of 50% of your available CPU – especially for laptop computers.

Bill Onion, Managing Director:
Our Attention Span is Now Worse Than a Goldfish's
Attention span has dropped from an average of 12 seconds in 2000 to the jittery low of eight seconds today. The average goldfish can concentrate for nine, researchers say.
Bonus link to celebrate last night's victory

Matt Trimmer, Business Analyst:


"I don't know when I will see Dave again. I guess from now on we'll have to settle for bumping into each other at pilates."
Tom Waits is one of the most strange and interesting musicians, and it's amazing.


Katie Conaway, Business Analyst:
A website filled with delicious, easy to make recipes, even though they are not "good" for you!
Hannah Gierosky, Content Writer:
Inside the Preppiest Office in America
Consider this tour of the Vineyard Vines office my official request to have the stern of a boat as my desk.