When you spend as much time on the internet for work as we do, you come across some crazy stuff. We're sharing our favorite videos, stories, pictures, and more from the past week every Friday. Consider it our gift to you for making it through the week. Feel free to share your own favorite internet find in the comments.
Disclaimer: all opinions reflect the individual who submits them and not Briteskies as a whole or the author of this post.
Navarr Barnier, Magento Developer:
A bimonthly podcast about a completely ordinary American town where completely ordinary American things happen.
An excerpt: "They would like to remind everyone that dogs are not allowed in the dog park. People are not allowed in the dog park. It is possible you will see hooded figures in the dog park. Do not approach them. Do not approach the dog park."
Gian Genovesi, Magento Delivery Lead:
Space Station Could Get Laser Cannon to Destroy Orbital Debris
There is 2,000 tons of trash floating in space around Earth and that is TOO much.

Adam Boe, Magento Intern:
The Witcher 3: Wild Hunt is like an open-world, playable Game of Thrones
I've never played a Witcher game before but fell in love with The Elder Scrolls: Skyrim, so the Wild Hunt really has my interest.


Michelle Kowalski, UI/UX Designer:
Red Nose Day: Peter Dinklage is "Still Going Strong"
From the Red Nose Day site: "Red Nose Day is a campaign dedicated to raising money for children and young people living in poverty by simply having fun and making people laugh."
I love Peter Dinklage and Game of Thrones and appreciate that this video was created for a good cause. Check it out: Warning, the video contains Game of Thrones spoilers. RIP Valar Morghulis

Greg Crane, Magento Developer:
Bill Nye, Neil deGrasse Tyson explain why you should support solar sailing
Bill Nye and Neil Degrasse Tyson are backing a kickstarter for LightSail, which will allow for relatively cheap and effective space exploration. The satellite sails will run on solar power, "Unlike solar vehicles, which convert the sun's light to electricity, solar sails spread their wings and get pushed by the bombardment of photons— bundles of light energy that move at a constant speed in space."


Bill Onion, Managing Director:
Starbucks apps hacked, customers robbed
Starbucks Coffee Lovers – be forewarned!


Derrik Nyomo, Senior Magento Developer:
Hacking Starbucks for unlimited coffee
This guy found a huge bug in the gift card process and instead of Starbucks thanking him, they accused him of doing something wrong. Companies should embrace and thank security experts for helping them find these flaws, like the bug bounties offered by Microsoft and Google.
Hannah Gierosky, Content Writer:
21 of the Best Made-Up Jobs from "The Bachelor" and "Bachelorette"
This week brought with it the return of The Bachelorette, a show that I hate that I love to watch. I should take this moment to think about what happened in my life to get me to the point that I'm in two separate fantasy leagues for The Bachelorette, but that's not what Fridays are for. Instead, enjoy this list of some of the most questionable job titles from Bachelor and Bachelorette contestants, including my personal favorite, JJ the Pantsapreneur.


John Kormanec, Solutions Architect:

The Case Against Common Core
A lot has been written about the Common Core initiative, which is our government's latest attempt to (once again) "reform" the public education system. Last year, John Stossel took a closer look at the Common Core programand the long history of government attempts to reform the American education system. Many parents and teachers have expressed their opposition to this program stating that it's confusing and overly complicated, and it detracts students from understanding fundamental concepts that must be mastered before moving on to more complex problem solving methods. Interestingly, many who have voiced their opposition to this program have been threatened, intimidated, and, in some cases, arrested for speaking out. You may ask yourself how these things are permitted to happen in the United States of America. I say "just follow the money" to find your answer.

Dave Balser, JD Edwards Delivery Director: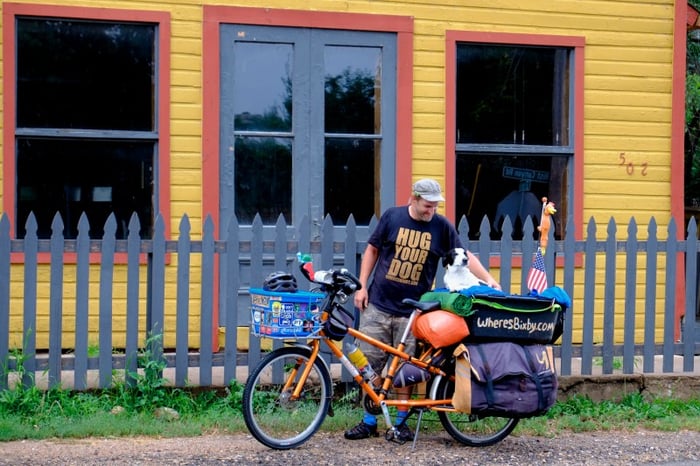 As a bike enthusiast and dog lover, this guy's cross country bike trip in support of rescue dogs and the shelters that take care of them caught my eye. BTW – a good friend of Briteskies, Greg Veal, is pedaling from Peninsula, Ohio to Key West, Florida this summer to raise awareness of diabetes. You can support Greg's ride here.

Mike Iaconis, Senior JD Edwards Consultant:

I know this is a strange time to think about back to school shopping, but you might want to plan that excursion on the weekend of August 7th-9th this year. Ohio will have a one-time sales tax holiday. The holiday will begin at 12:01 a.m. on Friday, August 7th, 2015 and will end at 11:59 p.m. on Sunday, August 9th, 2015. During the holiday, the following items will be exempt from sales tax: Clothing priced at $75 or less per item, School supplies priced at $20 or less per item, and School instructional materials priced at $20 or less per item. The sales tax holiday will not apply to items used in trade or business.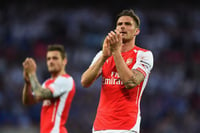 Mitchel Kocian, Marketing Intern:
Arsenal fan asks Queen to get him soccer tickets, gets response
Motion to restore the monarchy in the US so we can do fun stuff like this.