When you spend as much time on the internet for work as we do, you come across some crazy stuff. We're sharing our favorite videos, stories, pictures, and more from the past week every Friday. Consider it our gift to you for making it through the week. Feel free to share your own favorite internet find in the comments.

Matt Trimmer, Business Analyst:
James Taylor Premieres New, Awful Song About The Red Sox At Fenway
I really think the chorus is the worst chorus ever written.

Michelle Kowalski, UI/UX Designer:
A Modern Progressive 'Burglar for a "Modern, Progressive Burger Company"
McDonald's Twitter, FastCompany, Mashable
McDonald's recently relesased teasers for their 'new' Hamburglar. He looks a bit like a creepy hipster stock photo. I'm interested to learn more.

Greg Crane, Magento Developer:
Sound Torch is a Speaker that Kills Boring Parties with Fire


The Sound Torch is a portable Bluetooth compatible speaker, that will emit fire patterns (on its built in pyro board on top of the speaker) to the music being played. Its currently in development and I am totally signed up on their waiting list for release. Safety concerns aside, this could be a really cool and unique product once created (minus burning down the house of course).


Navarr Barnier, Magento Developer:
Fables and Kōans for the Software Engineer

The Codeless Code is, for lack of a better word, a webcomic that I keep up with on a weekly basis. It presents problems that inexperienced software engineers have come across and how the elders of their temple deal enlightenment to them. It goes from not being geeky at all to extremely geeky and offers lots of enlightenment and comedy. The provided link is a random case in the collection dealing with NULL and the consequence of the programmer who returned it.

Bill Onion, Managing Director:
Unique historic color video shows Berlin in July 1945
Having visited Berlin a few years ago, I think this is a compelling look back at 1945.


Mike Iaconis, Senior JD Edwards Consultant:
This is one of my favorites:
Gian Genovesi, Magento Delivery Lead:
Where do college graduates work?
I love cool data visualizations. This one is from the census bureau outlining what majors contribute to STEM (science, tech, engineering, math) workforce in the US. The various tabs break the statistics down by gender, race, STEM and Non-STEM.


John Kormanec, Solutions Architect:
This is a fun and educational website where students can test their knowledge in a variety of subjects with the added incentive of donating small amounts of rice to the World Food Programme for every correct answer. All costs associated with running the Free Rice program are covered by corporate sponsorship dollars, so there's no charge to use the site.


Hannah Gierosky, Content Writer:
Dogs Follow People Across Billboards in This Clever Adoption Campaign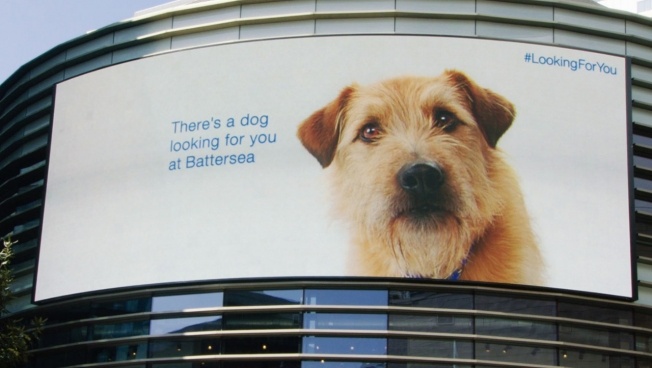 This marketing campaign by an animal shelter in the UK has a pet follow you from billboard to billboard, wanting to go home with you. Very effective, if you ask me.