In the world of JD Edwards, there are a number of ways to generate reports. For users, transactional data is generated through the QBE grid. For C-level executives, strategic data is forecasted in Business Intelligence. But where can you find the analytical data that falls between those two categories? JD Edwards EnterpriseOne One View Reporting fills the gap between detailed transactional reporting and strategic business intelligence systems.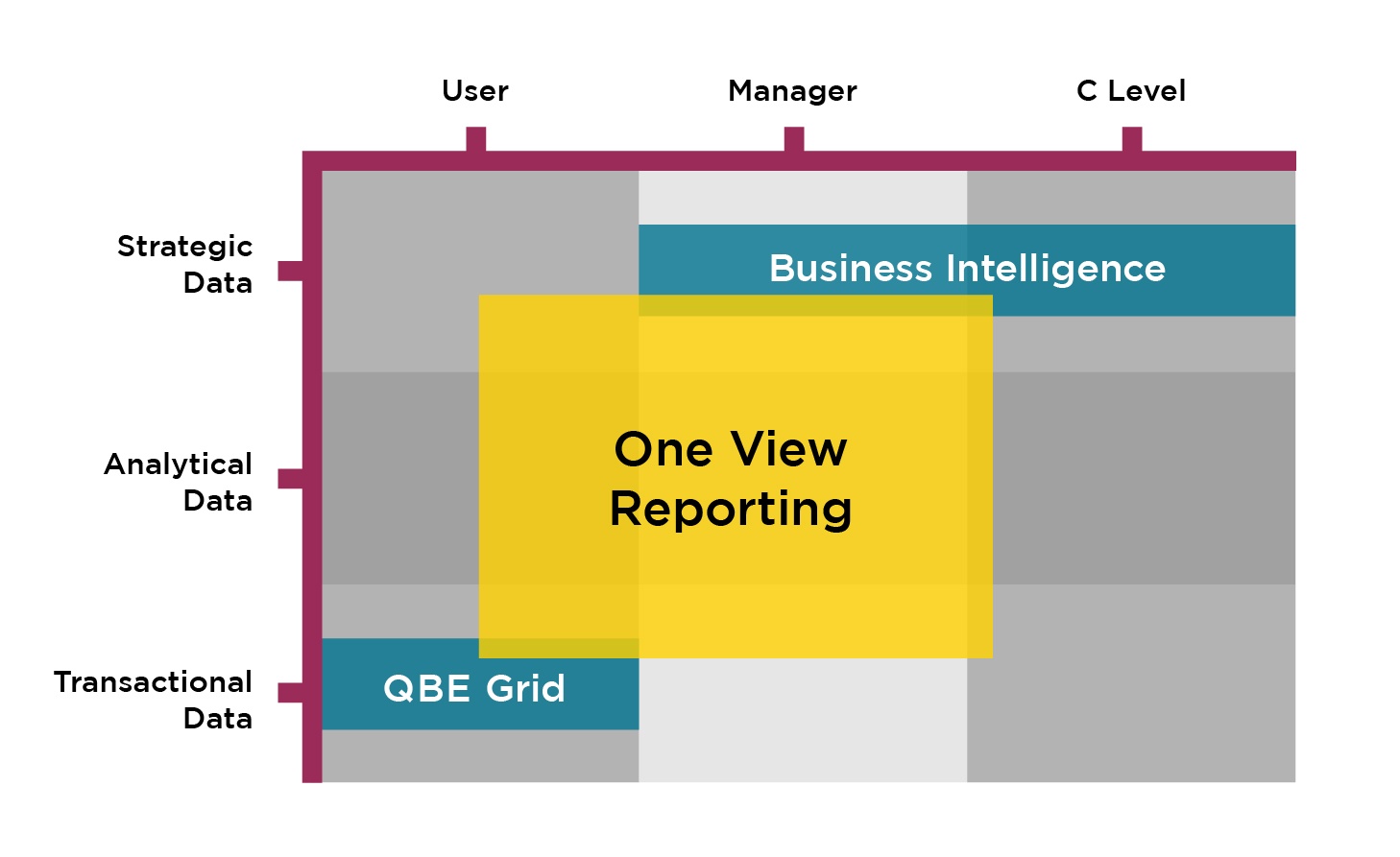 One View provides a user-driven graphical reporting tool for EnterpriseOne users. It reports on transactional data, which is good for day-to-day reports, specifically things like customer agings and supplier analysis.
Graphical Interface
The new graphical interface found in One View Reporting is another step on JD Edwards' path to modernizing the software. One View's interface is user-friendly and intuitive, allowing users to easily access data and produce reports.
Those reports can contain tables, graphs, and charts, and can be viewed as a PDF document, in HTML, as an Excel spreadsheet, and more. Other features optimized by the graphical interface are:
The use of standard and customized find browse forms to locate report data, which combines business transactional and master data in combinations that were not previously available. The data combinations can be viewed in the Business Intelligence Publisher layout of choice.
The ability to select data fields and specific data from EnterpriseOne applications and utilize the layout capabilities in BI Publisher to determine report output formatting.
Users Can Generate Their Own Analysis
Perhaps the most beneficial aspect of One View is that end users can now create and run their personalized reports directly from EnterpriseOne applications. The end user reports can be created without coding and in real time. Through this, users have better visibility into the data needed for everyday business processes.
The aforementioned find browse forms are helpful for analysis generation as well, as it can be used to easily find report data and to produce One View reports.
Drill Down Capabilities
Using One View, users can look at the information at a summarized level as well as dive into the details. For things like collection management, for example, this function can be very beneficial. The user can see a pie chart of an aging on a client, and then dive deeper into the individual invoices throughout the time period.
OneView is just one of the great features found in EnterpriseOne. Need help optimizing this or other EnterpriseOne tools? Contact our JD Edwards team.