When a client approached our Magento development team with the hopes of turning 12 independently owned and operated sites into one instance of Magento, our team did not back away from the challenge.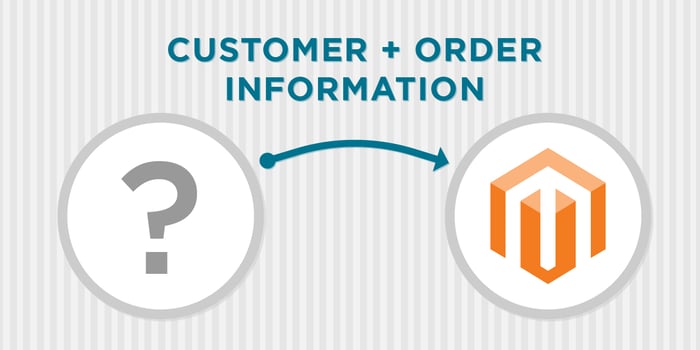 The client wanted all historical orders and customer data from the existing 12 sites to be pulled into the new instance of Magento. Importing customer information from one Magento site to another can be handled through an existing script, but order information required a custom script. Additionally, two of the historical sites were operating on another database, making their import to Magento much more difficult. To solve these issues, one of our certified Magento developers customized the existing script to allow our team to take any information type from any database and import it into Magento.
Our team used the Magento default import script to import the customer information, and the custom command line script created by our developer was used to import the order information and the information from the non-Magento databases. Our team onboarded those older, .net processes by modifying the script to allow it to access other databases. Our team then formatted all of the data to be Magento-friendly and then imported it to the new Magento instance.
This resource was used to gather all relevant historical information, including order dates, order totals, customer shipment information, and more. One thing that the client did not want to import, however, was credit card information from the historical orders. This exemption proved to be a challenge for our team. Our team's solution was to bring the orders in as check or money order purchases so that the order could be closed right away.
The Magento-to-Magento customer import was relatively straightforward, and the ability to import order data as well as information from Microsoft Dynamics to Magento was a big win for our team. Without the custom code, much of the historical data would not have been transferred. Merging the historical data would have been next to impossible had our team needed to rely on the other option, database restores.
This custom solution allowed our team to take the 12 separate sites and merge them into one instance of Magento with access to all historical customer and order information for our client.
Read about some of our other custom Magento solutions here and here.