When you spend as much time on the internet for work as we do, you come across some crazy stuff. We're sharing our favorite videos, stories, pictures, and more from the past week every Friday. Consider it our gift to you for making it through the week. Feel free to share your own favorite internet find in the comments.
Disclaimer: all opinions reflect the individual who submits them and not Briteskies as a whole or the author of this post.
Stefanie Rhine, Business Continuity Director:
25 Totally Transformative Flea Market Flip Ideas
I grew up going to flea markets with my dad and hated it but now that I can see all the potential I am fascinated by these types of transformations. If only I had more money and time to be crafty!
Dave Balser, JD Edwards Delivery Director: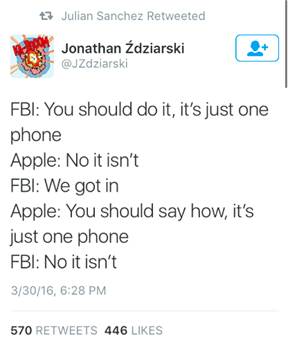 Greg Crane, Magento Developer:
John Kormanec, Solutions Architect:
One third of the world's population carries the tuberculosis bacterium. Learn more about what you can do to help improve treatment for those infected with this deadly disease.
Mike Iaconis, Senior JD Edwards Consultant:
This is a great April Fools link sent to me from Lenovo. The funny thing is while I was reviewing the website their automatic chat window popped up to see if I needed assistance.
Gian Genovesi, Magento Delivery Leader:
Microsoft to open source core Xamarin technologies and release for free in Visual Studio
For .Net and C# developers, this is a hugely valuable toolset that allows them to write iOS, Android, and Windows apps using visual studio. It greatly reduces the investment necessary to create cross-platform apps, it'll be interesting to see how this effects Microsoft's stigma within the iOS and Android developer community.
Michelle Kowalski, Designer:
Virgin America introduces a new logo.
Hannah Gierosky, Marketing Specialist: