With Thanksgiving just a few days away and Christmas close behind, it is officially the holiday season. If you've been avoiding this moment and keeping your head in the sand, it's time to take a look around and get your site ready for the onslaught of holiday shoppers. Read on for some of the best eCommerce preparation tips that we have gathered over the past few holiday seasons.
Black Friday and Cyber Monday eCommerce Trends 2015
Perhaps one of the best ways to prepare for the holiday season ahead is to look to the past. Last year's Black Friday and Cyber Monday shopping trends can influence what you prioritize for your organization this year. With last year's Cyber Monday totaling out at over $3 billion, you can expect a surge in online shoppers again this year.
eCommerce Holiday Prep
Get your desktop and mobile sites ready for the seasonal rush by checking your site's speed and load testing, among other things. Check out all the recommendations here.
Is Your Site Ready for the Holidays?
One way to see if your site is ready for the holidays is to follow this checklist. These five questions may seem broad, but your answers will help pinpoint what work needs to be done to make sure that your company's user experience, team, and more are ready for December.
12 Days of eCommerce Christmas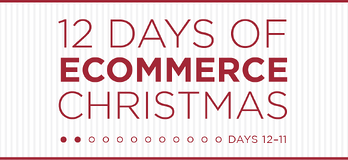 What does the classic Christmas carol, 12 Days of Christmas, have to do with preparing your site for the holidays? More than you'd think.
Will it be Happy Holidays for Retailers this Year?
The sales tax experts at Avalara provide five to-dos for retailers to help ensure that seasonal business is booming, including tips like creating a seamless shopping experience and targeting both early birds and last-minute shoppers.
So, after reviewing these posts, is your site ready for the holidays? If not, it's time to get moving on making the necessary updates and improvements.
Are you ahead of the curve and already thinking of a big eCommerce project to complete before next holiday season? Contact our team of certified developers for assistance.