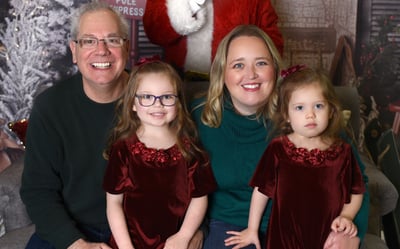 We are excited to introduce you to the newest member of the Briteskies team, Matt Domenic! Matt joins us as a Senior RPG Developer and will be working on a client site.
Matt, originally from New Jersey, has been in the Cleveland area for ten years working in casino software. The RPG-based software tracks players and their winnings (or losses) and the role required a lot of travel between different casinos.
"The job requires you to work in casinos all over the world. If I'm not in a casino, I'm working from home. I'm looking forward to getting back into an office atmosphere and working with people again!" Matt said.
His interest in technology started back in school, and he has been working in the tech industry ever since his graduation from the Computer Science Institute. Seeing hard work pay off is what keeps him interested in coding.
"The best part of the job is when the code works; developing something from scratch and seeing it come to fruition."
Outside of his interests in technology, Matt is a self-proclaimed huge New York sports fan and is interested in photography. He lives here in Cleveland with his wife and two daughters, and also has a son living in New Jersey.
Welcome to the team, Matt! We're happy to have you.