With months of hype and advertisement leading up to the release, the Lilly Pulitzer for Target collaboration was one of the most anticipated retail events of this spring. The promise of colorful apparel and home goods at a steeply discounted price, as well as the brand's first foray into plus sizes, had print-loving women everywhere eagerly opening up their wallets and awaiting launch day on April 19. But come 8:00 a.m., there was virtually nothing to be found. Brick and mortar stores had been ransacked and Target's eCommerce site was wiped out, leaving potential customers disappointed, and some furious.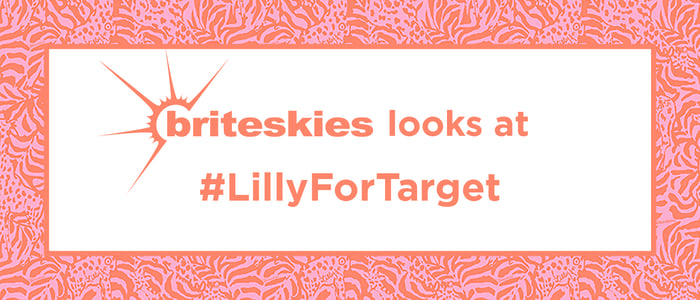 One culprit of the quick sell-out was the online component of the release. Target gave no specific launch time, only stating that the site would go live in the early morning hours of Sunday, the 19th. This led many diehard fans (ahem, this writer included) to begin refreshing the Target site at midnight until they were successful. While future tweets from Jason Goldberger, President of Target.com and Mobile, would indicate that the plan was to launch the collection at 3:00 a.m. EST, around 12:45 a.m., certain items went live on Target's mobile site.
While these items were not visible on the desktop site, or even the mobile site when going through the home page, they were discoverable when searching for each item specifically. By searching "Lilly for Target (item name here) mobile," shoppers were able to pull up the item's mobile page, add it to their cart, and check out. Some shoppers shared specific links with others, and the #LillyforTarget feed on Twitter was rife with them. For nearly an hour, shoppers were able to purchase whatever they could find via search engine.
Once Target caught wind of the leak they disabled the shopping cart, making checkout impossible. While the items were still showing up when searched, purchases could not be made. This was, essentially, a bandage on a bullet wound; a solution came too late and damage had certainly been done.
This situation is a great illustration of the importance of responsive website design. Had Target employed a responsive design for their mobile site, there would not have been a separate mobile launch and, subsequently, a scramble to shut that launch down. Responsive design would have ensured that the line's release was uniform across all platforms, preventing the mess that occurred.
Another bump in the road for the Lilly for Target release came when the line was (intentionally) launched online. Initial traffic was so overwhelming that the site was shut down for maintenance for about 15 minutes around 3:00 a.m. While the ferocity with which customers attacked the site was perhaps unprecedented (though it shouldn't have been; NEVER stand in the way of a Lilly fan and a discounted shift dress), this was not the first time Target has launched a high-profile collaboration.
In 2011, Target released Missoni for Target, whose demand actually crashed the Target site. With this knowledge in their back pocket, surely Target could have anticipated a similar level of traffic.
With the fallout that occurred post-Missoni, hopes were high that Target would perform better with the Lilly launch. As this article states, "it's somewhat hard to believe that a company this large wouldn't be adequately prepared for a designer release of this sort." This incident proves that no one is immune to common eCommerce pitfalls.
Downtime, while initiated by Target in this instance, is a death sentence for any eCommerce site, and can be avoided with appropriate hosting. Optimizing for site speed is another way to keep the site live, and load testing plays a crucial part in a big release such as this one.
With no plans to restock and thousands of vocal and unhappy customers, it will be interesting to see how Target rebounds from this eCommerce nightmare.